Our Team
---
Orlando Ortega-Medina

Attorney at Law (California)
London, United Kingdom
Orlando
is the Senior Associate and founder of Ortega-Medina & Associates. He has been representing clients on a world-wide basis in the fields of U.S. business immigration, nationality and consular law since 1993. Orlando holds both US, UK and Canadian nationality and has practiced US business immigration on both sides of the border.
Orlando
travels frequently to consulates throughout the European Union, Canada, and Latin America to personally assist his clients on a variety of visa-related matters. He is also available to counsel foreign enterprises in the establishment, planning and growth of their newly established US business operations, should they choose to locate in the state of California.
In 1991, Orlando received his Juris Doctor degree from Southwestern University School of Law. He also earned a Certification in EU Legal Systems in 1990 from the University of Madrid, and his B.A. from University of California, Los Angeles (UCLA) in 1988. Mr. Ortega-Medina is admitted to practice before the United States Supreme Court and The United States District Court for the Northern District of California. He is an active Member in Good Standing of the State Bar of California, American Immigration Lawyers' Association ("AILA"), the Law Society of England and Wales International Division, the International Bar Association, the Jewish Association for Business Ethics ("JABE"), and is an associate member of The Actors Studio (London). He is also authorized as a Consultant in Overseas Law by the Law Society of England and Wales.
Orlando
has appeared in written publications discussing business immigration and EU-USA specific issues. His publications include the following: "Immigration and Nationality Laws of Imperial Rome", (Pending Publication); "New Electronic System for Travel Authorization to the USA", BritishExpats.com (22 October 2008); "A New Route to US Residency for Professionals", BritishExpats.com (28 May 2008); "US Permanent Residency through Business Expansion", BritishExpats.com (04 March 2008); "E Visa FAQs", British Expats.com (07 June 2007); "Criminal Inadmissibility and the Petty Offence Exception", HG.org (31 December 2006); "Mandatory Reporting of Foreign Investment in the United States", BritishExpats.com (22 December 2006); "L1 Visa Renewal Challenges", BritishExpats.com (21 February 2006); "Demystifying the H-2B Visa", Construction Professional Magazine, and ABC Publications (January/February 2003); "U.S. Immigration Horror Stories", Canadian HR Reporter, The National Journal of Human Resources Management (June 2000); "NAFTA and the "Management Consultant' Dilemma", Human Resource Professional, LRP Publications (September/October 2000).
---
Kyle J Barella
Attorney at Law (Virginia)
London, United Kingdom
Kyle
Barella
joined
Ortega-Medina & Associates
in 2016. As an experienced Business Immigration lawyer, with a particular focus on EB5 Immigrant Investment matters, he counsels the firm's clients regarding both direct investments and regional center programs, including due diligence issues.
Prior to joining
Ortega-Medina & Associates
, Kyle served as founder and principal attorney at Barella Law, P.C., where he provided the firm's clients with support and advice on immigration and business law matters, EB5 project structuring and other investor based visas.
Kyle received his Juris Doctor (J.D.) degree from Ave Maria School of Law in Naples, Florida. During his time in law school, he served as President of the Immigration Law Society and was a member of the Business Law Society. He received his B.A. in History from George Mason University and studied at John Cabot University in Rome, Italy where he studied Italian History and Language.
Kyle is licensed in Virginia and is a member of the American Bar Association (ABA), American Immigration Lawyers Association (AILA), National Italian American Bar Association and the Chambre de commerce Quebec-Floride. He is fluent in English and proficient in Italian.
---
Powered by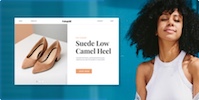 Create your own unique website with customizable templates.