EB-5 Immigrant Investor Visa
In 1990, the U.S. Congress created the EB-5 Visa Program to stimulate the economy through job creation by allowing foreign nationals to seek lawful permanent residency in exchange for capital investment. The program requires a minimum $1,000,000 investment into a qualified U.S. business, which would create or save at least 10 U.S. jobs. The reduced EB-5 investment of $500,000 is allowed if the business is located in a Target Employment Area or TEA. An area may be qualified as TEA if, at the time of the investment, the area is suffering from high unemployment of at least 150% of the national average or it is a rural area with a population of less than 20,000 people.

There are two distinct options in obtaining permanent residency through the EB-5 Program, a Direct EB-5 Investment or Regional Center Investment. Each year, 10,000 visas are made available to EB-5 investors, 3,000 of which are set aside for investments made in a Targeted Employment Area. Below is a comparison of the two EB-5 Visa options.
Direct EB-5, also known as Individual or Basic EB-5, is the original EB-5 program created by Congress in 1990. A foreign investor is required to invest $1,000,000 (reduced to $500,000 if investing in a TEA) into a business that would qualify as either "new commercial enterprise" or a "troubled business".

The Individual EB-5 program allows investors greater participation in the business, and as a result, possibly receive a larger profit from the new commercial enterprise.

Typically, the Direct EB-5 option is for investors wishing to participate in a smaller project. These investors would like the opportunity to be more engaged in the success of the business and receive a larger return on investment.

Advantages

Policy making role for the investment and the return on investment is typically higher than Regional Center options
Many immigration attorneys believe processing time for Individual EB-5 I-526 petition is quicker than the Regional Center I-526 petition

Long-term income generating potential from the business
Generally the investor is the only investor in the project

Disadvantages

"Direct Job" creation requirement, where the investor has to hire 10 direct employees of the business (provide proof of employment)
Higher starting costs than Regional Center investment

EB-5 Regional Center Program

In 1992, Congress enacted the EB-5 Regional Center Pilot Program, which has the same requirements as the Direct EB-5 Program, but allows a passive investment through economic units known as Regional Centers. Public or private entities involved in promoting economic growth, apply for designation as a Regional Center with the USCIS.

The EB-5 Regional Center Program is also unique from the original EB-5 program, in that it allows a less restrictive job creation requirement by counting "indirect" and "direct" jobs.

Typically, Regional Center program is for investors who do not wish to start and manager their own business. These investors want the flexibility of travel and ability to live anywhere in the United States.

Advantages

Regional Center program allows indirect job creation (jobs that have been created outside of the business as a result of the investment)
Ability to live and work anywhere in the United States

Typically, lower costs associated with the investment
No active management requirement (Regional Center Project assumes role)
90% of all EB-5 Investments are made through Regional Center Projects

Disadvantages

Current processing times on the I-526 petition may take longer than on a Direct EB-5 petition
Investor does not have control of the investment or business (Passive investment)
Powered by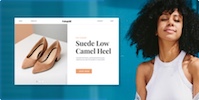 Create your own unique website with customizable templates.